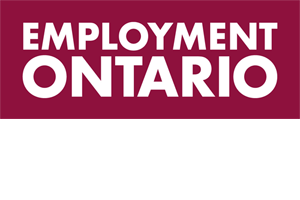 – Employment Services offers a range of services and resources to respond to the career and employment needs of individuals and the labour needs of employers.
– The program consists of 5 components which can be accessed in a flexible and interactive style.
– Upon registering for the Employment Services program an individual will receive a comprehensive service assessment; this allows staff to make consistent and efficient decisions about how best to assist the individual.
– The Resource Centre is available to everyone and is designed to be a comfortable environment in which to do labour market research i/e job searching, interviewing, training, education.
– The more in depth components include one to one assistance from an Employment Counsellor; job searching, matching and incentives, mentoring and coaching.
– To access these components one must be out of school and work on a full time basis, however, exceptions are possible so we encourage individuals to seek out all their
– Employer participation is critical to the success of the program. The team works to engage employers in on site activities, hiring and training our job seekers and promoting job maintenance.
– Employers can post jobs within the centre, hold job fairs, conduct on site information sessions and interviews.