A group for dads experiencing separation or divorce
Are you experiencing any of the following associated with separation and divorce?
Limited or no access to your child(ren)
Increased stress levels
Changes in sleep patterns
Loss of friends or family
Overwhelmed and don't know where to start
Frustration dealing with the Family Court System
This is a 2.5hrs/week, 10-week facilitated program for fathers that wish to:
– expand their support network
– strengthen relationships with their children
– develop or strengthen interpersonal and parenting skills
– improve strategies to cope during this transitional period
To Register:
Please call our Counselling Services Intake number at 905-427-8165
In Clarington, call us at 905-623-6814
Issues Explored
Effects of separation and divorce on children
Parenting issues
Anger management
Conflict resolution
Building personal support systems
Healthy relationships
Self-care and stress management
And more…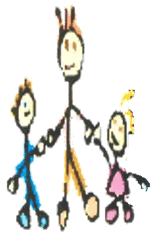 We believe that a child deserves to have a relationship with both of their parents. We offer a dynamic weekly cognitive skills based support group structured to meet the specific needs of fathers experiencing loss and change associated with separation and divorce.